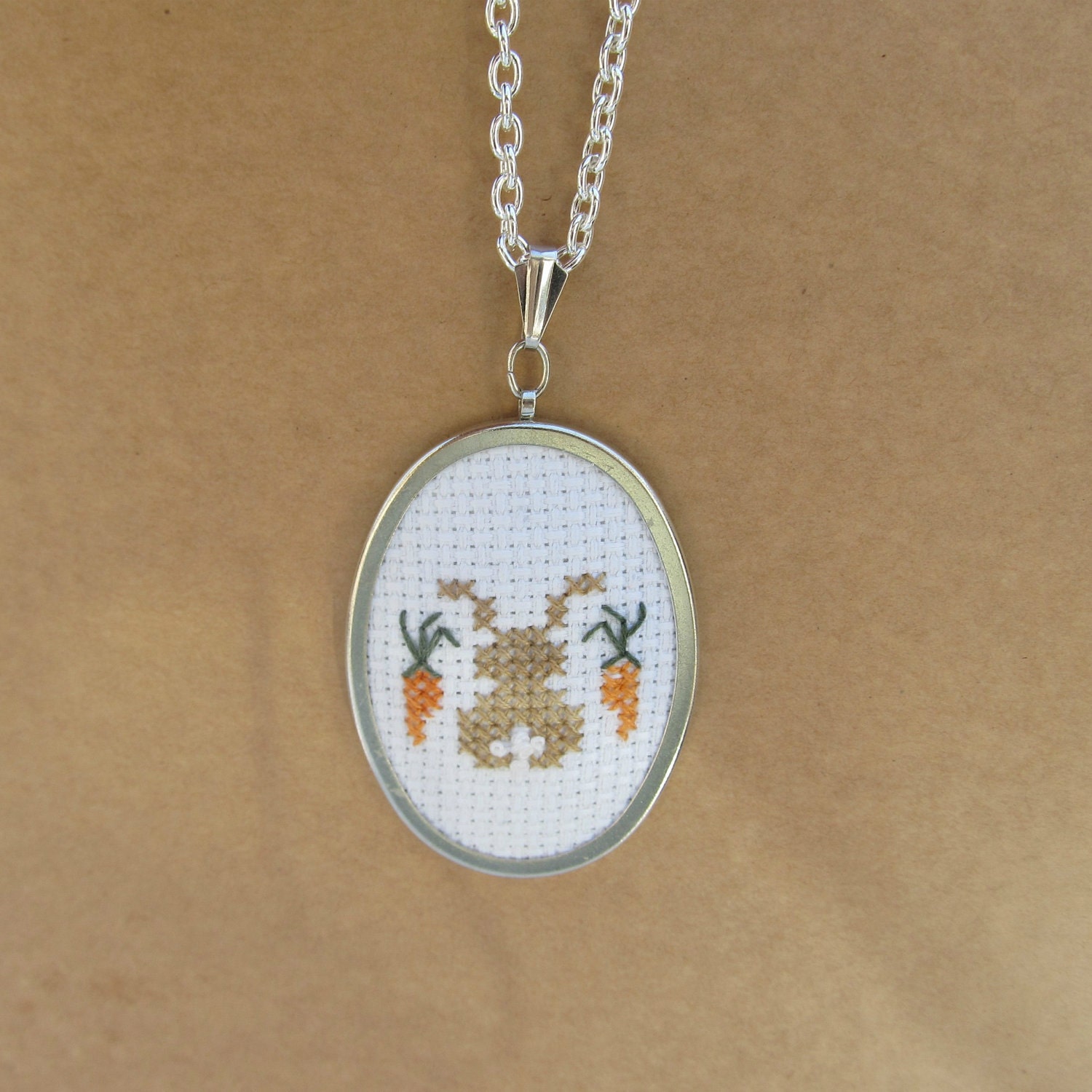 I've cross stitched a tiny beige bunny from behind. Gotta love those adorable Bunny Butts!!! Along side of him I've cross stitched his favorite snack - teenie tiny carrots fresh from the garden. The pendant that I've used is not sterling - it is metal coated with a silver finish. The chain is silver coated as well and is 18" long.
This pendant is perfect for the a "Bunny Lover&qu...
Click Here to Visit My Etsy Shop!